Throughout my journey with League Collective, the end goal in mind has always been tobuild a community of likeminded people, to inspire and support those around us to achievethe extraordinary. Whatever that means for them.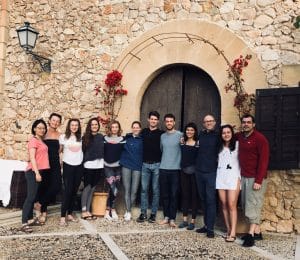 When I got a call from ReachOut Charity in January this year, it felt like the next chapter inachieving this had begun, and so it did.
On May 11 the in March, I had the honour of speaking at Lillian Baylis School to 30 mentorsand mentees of ReachOut.
ReachOut is a mentoring charity working with young people in disadvantaged communitiesto raise aspirations and help them grow in character and attainment.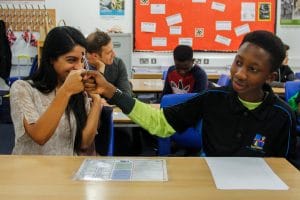 What started out in 1994 as an informal homework club has now developed into the largest mentoring charity in the UK. Right from the beginning they focus on developing character and improving attainment through partnering with schools to run one to one mentoring and team activities in after school clubs.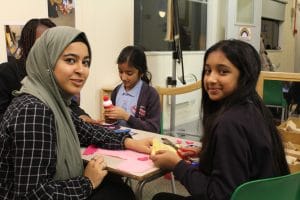 These extra hours spent with their chosen mentee, ReachOut are able to improve theconfidence of children who might otherwise be a little shy, help them find a passion orsomething that inspires them, which helps increase their learning ability in subjects theymay otherwise not resonate with.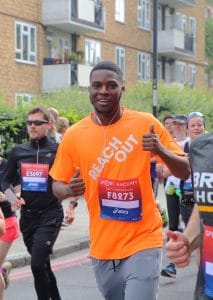 When asked to come in and speak about League Collective, and how passion really was thedriving force, how, finding something you believe in and going for it with full force, it was abrilliant experience.
In school, if the class is too busy, or the student is too quiet, it can be hard to be seen orheard, and our ideas can feel unimportant.As following your passion isn't a curricular activity or subject at school, it was with muchexcitement to be able to speak passionately about something achieved through self study ina practice I found interesting from a young age.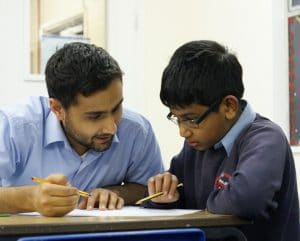 Our early years on this earth are so important. Our brains are still developing, and to keepspace in there for hope, inspiration, and desire to follow your dreams is invaluable if you areto be bold and do something you enjoy and love in later life.
My brand creates sustainable, multipurpose sportswear for women, using 100% Recycled materials wherever possible. And sharing the journey of how I got to where I am today wasanything but text book.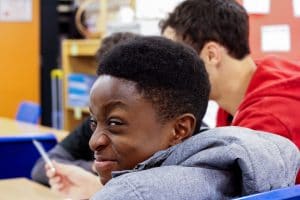 I took in pieces of clothing I have created and told the stories behind why I did what I did, aswell as the importance of recycling, and what the Future may hold for younger generations.Through talking about sustainability, we conducted an exercise for the mentees to all comeup with their own business idea routed in sustainability, which gave them the chance tocome up with some brilliant ideas and express their creativity.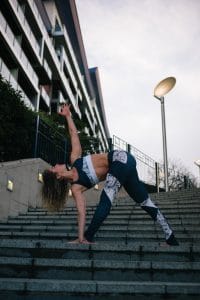 The space which ReachOut creates, for children to be heard and inspired is an excitingendeavor, and I hope this idea can expand across more and more schools.The charity itself raises money through fundraising challenge events, in which the mentorsand old Mentees participate. We are beyond excited to be Joining ReachOut this year at theHackney Half Marathon. We will have a presence with them on the day, where we will beoffering free post physio and yoga sessions to all runners, as well as information onsupporting the charity, with a chance to shop the League Collective collection as well!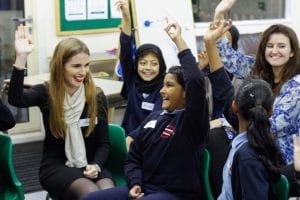 If you are inspired as we are by the importance of charities like this and their incredible work, you can always donate first hand below:https://www.reachoutuk.org/Appeal/donateWe look forward to seeing you at the Hackney Half Marathon!
Lilly
League Collective
---
Bringing you stories to inspire, motivate and achieve. Lets create your sustainable life.
All author posts