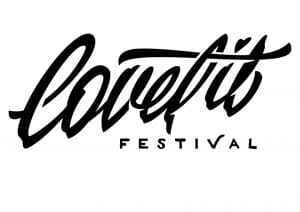 Venturing from the rural fields of North Yorkshire, Lilly decided to embark upon a new path following her passion for design in a direction that found its way towards London.
Lilly began working for the likes of Edwina Ibbotson, Amanda Wakeley, Antonia-Pugh-Thomas, and Bella Howard, where she cultivated the skills of dressmaking and millinery. In addition to this, she worked through fashion week, plus assistant styling on music videos. Whilst working freelance on the side and designing made-to-measure dresses, Lilly also began training as a Yoga teacher.
Beginning her journey in Kuala Lumper, Malaysia and following a humanitarian cause in setting up a Yoga Shala after 200 hours of training in Tbilisi, Georgia. She is now combining the two with her knowledge of mental and physical health mixed with her deep-rooted passion for design, League Collective has been born to create a durable, sustainable women's Health and fitness Eco-fashion brand.
Tell us a bit about your journey and what inspired you to start League Collective? 
Lilly: 'I have always loved designing, and don't really see a life without it. Since doing my yoga training and realising the importance of physical and mental health is a top priority in life if you are to achieve anything, I wanted to combine my love of fashion design with my yoga career and take it into every sport and activity I did, from wakeboarding to kitesurfing, to sailing, running, cycling – you name it! When I designed the collection, I felt there was a serious need for feminine cuts and actual stylish sportswear for women, other than a black pair of leggings and a baggy fluorescent t-shirt …. enter League Collective!
The Collection is not only multipurpose, durable and high quality but also sustainable, why is sustainability so important to you? 
Lilly 'With design comes destruction. Being a designer is destructive, and the fashion industry in the UK itself According to the Environmental Protection Agency is responsible for 85% per cent of all textiles making their way to landfill sites – around 21 billion tonnes.
What can people expect from League Collective? 
Lilly 'League Collective creates multipurpose, sustainable and high-tech sportswear for women. Driven by our passion to develop highly functional, strong and durable garments through processes that have minimal impact on landfills and the wider environment, all of our clothing is made in the UK and uses 100% recycled fabrics wherever possible. Improvements in technology have meant that the creation of high-tech fabrics does not have to harm the environment, but rather can support it. We believe we have designed the most sustainable yet functional garments on the market.
Any exciting projects in the pipeline?
Lilly: 'We have begun hosting our own wellness retreats in Beautiful Mallorca! Get more involved in the brand and join our community for this once in a lifetime experience where you can really find out what you're made of, physically, mentally, spiritually, whilst also lounging by a pool! Click here to find out more!"
You can sit down with Lilly and find out more about her passion for sustainable clothing and how living we can all make a difference by leading an eco-friendly and active lifestyle in the Den at 5pm on Saturday.
---
Bringing you stories to inspire, motivate and achieve. Lets create your sustainable life.
All author posts