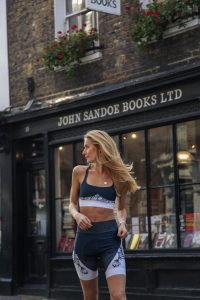 Addressing the elephant in the room first – yes, it's a strange and somewhat scary time as we find ourselves in lockdown and isolation. It is certainly a practise to 'Keep Calm and Carry On' and with whole industries collapsing, the 'Now Panic and Freak Out' mode has certainly been activated… 
So as shoppers head out and bulk buy toilet paper, I'm here to bring you some positive perspective to let you know, it's not all bad out there!
How to come out of Isolation in love with life and ready for your future
It's a worldwide pandemic. In the thick of it all, it's  awful and yet if we take a step back and look from another perspective, we can realise (like a high school musical we didn't intend on auditioning for), 'We're all in this together'. There is certainly power in that.
There's power in knowing things are out of our control. It gives us the chance to look at what we thought was non-negotiable reality, and ask ourselves…do we want to pick this back up once the Covid-19 crisis is over? Or do I want a change of tack?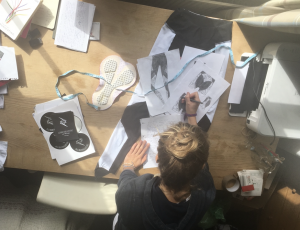 Most genius business ideas have come out of challenging situations. The 2008 financial crash saw businesses like Slack, Uber, and Airbnb emerge and change the way we work, commute and travel forever. 
So with this dominant setback and a little pressure on the panic pedal whilst we try to stay upright on our own two feet, maybe it's time to assess: What could you do differently? How can we help humanity and the planet flourish or change for the better?
This could be the small business movement or the new career idea; the Side hustle into making it large. This change, although uncertain, instills the power back in you and if you don't already, this is your chance to make a change, so you can be in LOVE with what you do. 
How do I make this work for me?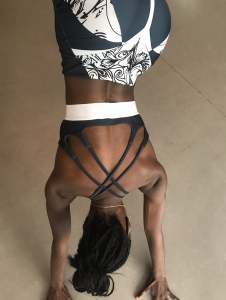 Reset Mode: Mind, Body, Soul.


How much 'overtime' were you working to keep your engine running before Covid shut us down? Were you getting enough sleep? Were you eating well? How was your fitness routine? 
Before you begin frantically executing that new business venture, let's stop!
Lockdown has given us an opportunity to reconnect with ourselves. Let's use this time to get physically strong through exercise, mentally strong with yoga and mindfully practise nourishing our bodies with home cooked food. In isolation we have this unique time to work through our personal wiring, to reset and to find a rhythm and routine that works for us. 
Assessing what we DON'T want and knowing what we DO want.

 
 Now back in our own rhythm…
What's been holding you where you are?
Sometimes it's easier to seek out the negatives and dislikes, before realising what it is we actually enjoy in life. This may include the people you surround yourself with: the ones you love and ones who seem to be a hindrance to your life.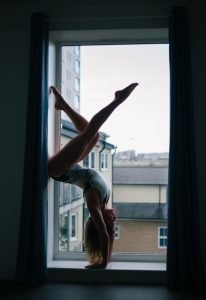 What is your passion in life? What drives you?


Once you've filtered out the stuff you don't want, allow yourself time to explore those things that really make you tick. Perseverance and passion thrives from living in a reality that excites you. Find your passion and start making it what you do on a daily basis., whether it's designing socks, being in a community, or working with trees. 
Addressing those big goals and the things we shy away from.


We hold ourselves back out of fear of failure, other people;s opinions, what we feel we "should" be doing…but no more! This financial Covid crash has evened out the playing field, and literally anything goes. Let's use this isolation time to plan out those big dreams…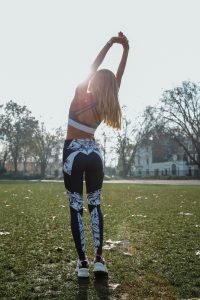 Our time is Now.
Lets fall back in love with what we do! Using isolation as a time to re-gather our intentions for the rest of the year and foreseeable future could be the best thing that's happened to us. If we're able to let love be the force that drives us, we can start to see how closely connected our friends, dreams and career choices are…
What an exciting time to be alive. 
---
Bringing you stories to inspire, motivate and achieve. Lets create your sustainable life.
All author posts