Back in April, – Oh how time flies! – we met up with team KiteSista, to get a sneak peek at the lives of a family who have genuinely left any corporate life ever imagined behind, and flung themselves into an action-packed lifestyle, whereby either Kitesurfing, surfing, or wakeboarding will probably take place, at least once, at some point in the day…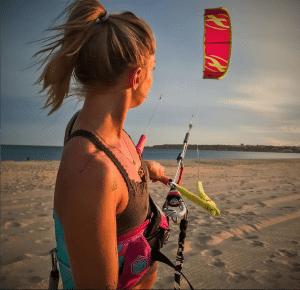 Positioned in the perfect spot, Sofi, Marcus, and daughter Anita have migrated from London England and Brittany, France, and plonked themselves in Lagos, Portugal – a 15-minute drive away from any extreme sporting activity you can imagine.
Whilst staying with them for only 5 days, we managed to surf, wakeboard, kitesurf, paddle board and go-cart… plus, run, and add in some yoga to round off the edges…a bunch of activities you would usually expect to plan separate holidays for.
Check out Sofi's LC Introducing session here to find out what keeps her ticking!
Together, from their love of water-sports and a passion for what they do, Marcus and Sofi have created what is now known as Sista Zone. A brand that will, over the coming year, encompass nearly all board sports – a platform which shows off the talent of girls being awesome at what they do best. Sharing their stories and charisma – what makes them jump out of bed in the morning – a brand that promotes and expresses the raw talent that is out there in this big and beautiful world.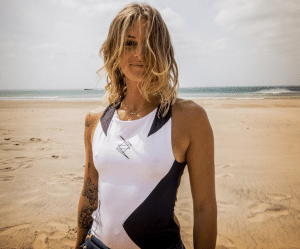 To find out more about them, visit their Instagram links: KiteSista, WakeSista
Or visit their websites to find out even more: Sista.Zone Vimeo channel, WakeSista, KiteSista.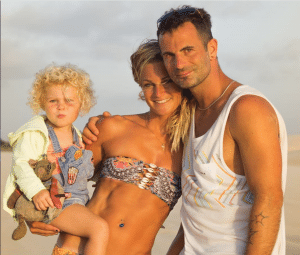 All photos from KiteSista Social Media sites.
We hope you enjoyed this post! For more information on Sista Zone or League Collective, get in touch via our email: [email protected]. We'd love to hear from you! and we will get back to you as soon as we can.
---
Bringing you stories to inspire, motivate and achieve. Lets create your sustainable life.
All author posts