The wellness industry has taken a grip of London, and all the Lycra amidst the green smoothies with it is like a colourful bacteria, latched on in a fight to let the world know how healthy we are – meanwhile dwelling in an ever more illegal volume of pollution in the heart of the city. A horrific thought we know, but there is some truth to it…
The Lycra or Spandex industry is a diverse and complex one, and as the industry grows, the market becomes saturated. Half the time you don't really know what you are buying or why… you just saw it on someone famous via your Instagram feed and decided you needed it. But realistically, how many pairs of leggings do you need?
With this new health trend and all the mindful practises in place for; eating, working, and fixing relationships with friends and loved ones, its a surprise there aren't more shopping mindfulness workshops in place: "How to Not buy everything you see", or "What Gigi Hadid is wearing and why you Don't need it"
With our title above you may be a little confused as to what we're getting at…so, here it is.
The most eco-conscious population and mindful industry in London and many other cities across the globe, is mindlessly joining the chaos of the fast fashion industry that already exists.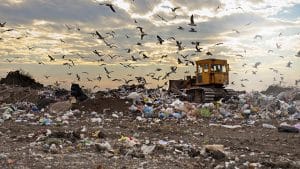 With Shops like H&M having up to 16 seasons a year, and in the US, 85% of used textiles going straight to national landfills – even though nearly 100 percent of textiles and clothing are recyclable, its a shocker to think that your new leggings you bought for "#FitnessMotivation" are causing such an environmental disaster.
The average lifetime of a piece of clothing is approximately 3 years.
If the average life of clothing was extended by just three months, it would reduce 5 to 10% of their carbon and water footprints, as well as waste generation.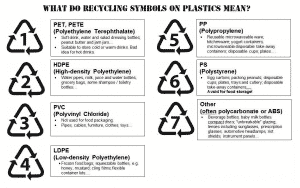 "So what is the next best thing? I want it!" we hear you say…
At League Collective, we create clothes that hope to see a lifespan of at least 4 years.
This being said, more than half of that decision is made by the customer, the consumer, you. And for the avenue and degree that we desire to succeed in, it means our clothes need to be timeless, stylish, and incredibly, unmistakably high-tech and functional.
Most of all however, this feat we intend to achieve means environmental education for our audience.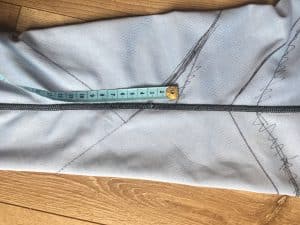 Like the retail therapy session you had last Tuesday when your boss shouted at you for not finishing the spreadsheets in time. It is a temporary investment in happiness, and you could have equally finished the spreadsheets and fixed the problem.
If you want to see great results in life, you have to invest a great effort, and we believe, that includes what you buy, in food, and above all, your clothing products.
We think of the word 'Investment' as a rather big decision..
Investment doesn't have to be big however. If you thought of everything you bought as an investment in the longterm, and became genuinely 'mindful' of the product, you would see the benefits of mindfulness taking place on a mass scale with minor credit card damage.
To make a change in the world, we have to start with ourselves, with our minor investments, and maybe bring some mindfulness to those 'quick fixes'
Without investment being fed into good quality, entirely functional and well thought out clothes, there is no time or money for the development of it.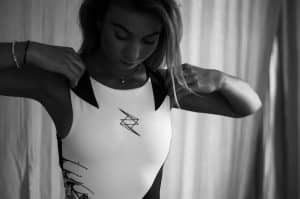 For those who want to see a change in the world, environmentally for the better, then your investment in us and many other eco conscious brands is key.
Our garments are made from 100% recycled yarns, in the UK, with incredibly hight quality Italian fabric. Our manufacturers have been in the business for over 70 years, and have been specialising in sportswear for the last 10.
In that time, technology in machinery has increased at a rapid speed, meaning there is huge space for environmental support, through decreased wastage, more eco friendly production methods and smarter ways to produce more ethical and durable clothes.
Although technology like what we endeavour to use is already out there, it is rare, and not yet used in our Homeland of the UK. Reducing our carbon footprint whilst we get the technical stuff right.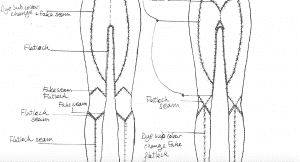 Months of research, trial and error and effort has gone into finding the manufacturers that fit the bill, with the same beliefs we have and morals that are not questionable, to clean up our act in the clothing business, and fix this rag trade once and for all.
To find out more about this journey we have taken and where we intend to continue, why not head to our Vimeo Channel where you can watch the production process and evaluation unfold.
We hope you enjoyed this post! For more information on League Collective or get in touch via our email: [email protected]. We'd love to hear from you!
We will get back to you as soon as we can.
Statistics taken from: thebalance.com
Image 1 source
Image 2 source
All other images: League Collective