What was that one place you went this summer that combined your dreams with reality? Where your desires went beyond your expectations?
For us? Boardmasters.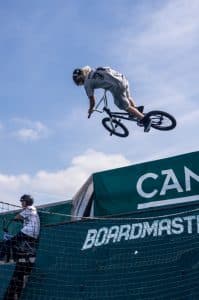 League Collective travelled to Boardmasters 2017, Newquay – two weeks back and put our hoodies to the ultimate public test. We showed our faces at a trade show alongside some of the biggest brands in the business. Check out this little recap video. A snapshot in the day in the life of a board master…
Its a funny feeling when you first enter a market, so well established as a completely new face. The fear that goes with the wonder, excitement and worry, mixes slowly into a cauldron of 'too much to think about – we better just get on with it.'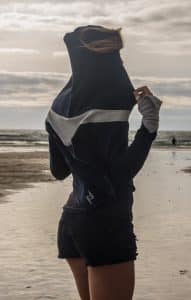 For this apparel specific post, we thought it might be time to re-address those morals that we so firmly routed the reason of starting this brand, again.
League Collective certainly  isn't mainstream. So as you can imagine, saddling up next to so many well known brands, at an event with a footfall of 150,000, the feeling is quite daunting.
'Daunting' past however, and we were left with a feeling of contentment as hoodie sales rose over the 5 days we were there. We were met with such wonder and excitement on peoples faces as they were met with a piece of clothing that was completely new to their senses.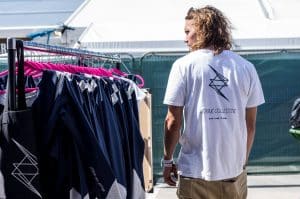 Our clothing is 100% Recycled and Made entirely in the UK.
We don't feel the need to follow main stream trends, but instead the shape of the body- finding interesting cuts that can accentuate any figure with its greatest features.
We are beyond grateful to have been so well received and now cannot wait for our next events, already lined up over the coming months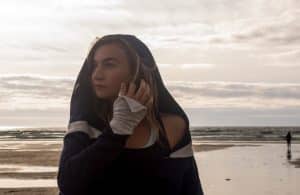 With the rest of this collections production underway, and summer events and sporting activities in full swing, we are ready to meet you!
Come and Find Us Here:
Not to be Missed!
Over the next few months we have some very important events coming up, that we would love for you to attend:
24th August (TODAY) – Sendero Coffee Panel discussion on Entrepreneurship – Free Event
26th August – League Collective's Hoodie London Launch with Hotpod Yoga! This Saturday! Read all about it and get your Ticket here!
16th-17th – September we're Exhibiting at Richmond RunFest half marathon. come and Say Hi!
Cant come? Why not Share this with your friends!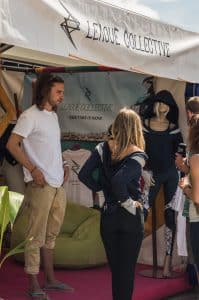 To find out more about this journey we have taken and where we intend to continue, why not head to our Vimeo Channel where you can watch the production process and evaluation unfold.
We hope you enjoyed this post! For more information on League Collective or get in touch via our email: [email protected]. We'd love to hear from you!
We will get back to you as soon as we can.
---
Bringing you stories to inspire, motivate and achieve. Lets create your sustainable life.
All author posts